Current Group Offerings
(Based on availability)

Please select group options listed below when you fill out the Intake Form.

DreamStar Dream Sharing Groups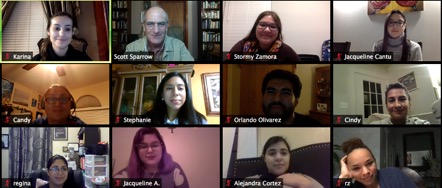 We have been offering online dream sharing groups ever since DFOC was founded in 2020. The online dream sharing group is one of our most popular services. They consist of 8 weekly 90-minute sessions (renewable), using Dr. Scott Sparrow's FiveStar Method
tm
to guide the dreamwork process. Your group may continue beyond 8 sessions by mutual agreement and our availability.
Please review
the resources
that we have provided for leaders and participants of our online dream sharing groups. If you are interested, please select the dream sharing group option on our
Intake Form
.